About us
To see the Aside click here.To hide the Aside click here.
General contact: info@feministeerium.ee
If you would like to get in touch with a specific team member, write to firstname@feministeerium.ee.
The names of the members of the collective can be found below.
Feministeerium's office is located on the 4th floor of Telliskivi 60a/3 in Tallinn.
Dial 71 and press the phone button on the intercom on the ground floor to ring our bell.
We are open every second Tuesday from 4 to 7 pm. See the exact dates from
here
. How to find us? See a picture guide from
here
.
Feministeerium serves its country and its people. Our ambition is to be a moral beacon as well as a gracious feminist space.
Feministeerium is an independent feminist publication that is active offline as well. We work to make Estonia a post-patriarchal society and to give the feminist community a room of its own. We love facts, nuance, passion, experiments, strong arguments and the rainbow (in Estonia also known as pink slime). We twerk work hard and play hard. 
We have great guest authors, translators and illustrators (a full 85 of them in 2020), and we always look forward to new contributions. We are particularly interested in all things related to current events, but welcome all texts and visual work that opens up a feminist perspective, be it on politics, culture, or all things feminine. We strive to offer a plurality of well-argued opinions, not just a single narrow view (true feminism). You can write in Estonian, Russian, or English. Our editorial board reserves the right to choose which contributions are published. If you have any questions, suggestions, tips or other ideas for contributions, let us know.
Want to know more about our funding? Click here.
---
Collective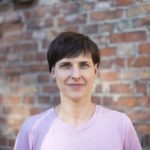 Aet Kuusik
Aet Kuusik is an editor and contributor. Aet has studied linguistics and works mainly with texts, but has also made a debut as a playwright. They were a co-organiser of the feminist festival Ladyfest, and have been active in other grassroots initiatives. Aet is especially interested in queer perspectives, intersections between power and privilege, and animal rights.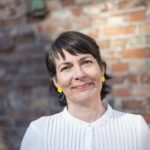 Kadi Viik
Kadi Viik is an editor and contributor. She has a background in human rights and has previously worked for the Estonian government and the UN. When she is not writing for Feministeerium, she is probably somewhere in the Southern Hemisphere observing elections, or volunteering for social causes in Estonia. She believes in the power of grassroots activism and writing.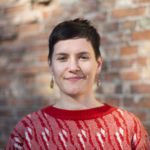 Nele Laos
Nele Laos is a project coordinator and an activist. She is currently studying for her master's degree in sociology at Tallinn University. In the past, she has organised Ladyfest Tallinn and Tallinn Feminist Forum (TALFF).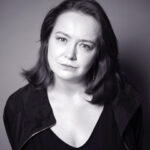 Tanja Muravskaja
Tanja Muravskaja is the editor of the Russian-language section of Feministeerium. She is also an interdisciplinary artist working on conceptual portrait photography and participating in exhibitions in Estonia and abroad. She has studied journalism at the University of Tallinn and worked as an editor and a journalist at the publishing house of Ajakirjade Kirjastus. Tanja has a bachelor's degree in Arts (Photography) and a master's degree in Visual Art.