About us
To see the Aside click here.To hide the Aside click here.
General contact: info@feministeerium.ee
If you would like to get in touch with a specific team member, write to firstname@feministeerium.ee.
The names of the members of the collective can be found below.
Feministeerium's office has moved! It is now located on the 3rd floor of Telliskivi 60a/3 in Tallinn.
Dial 12 and press the phone button on the intercom on the ground floor to ring our bell.
How to find us? See a picture guide from
here
.
Feministeerium serves its country and its people. Our ambition is to be a moral beacon as well as a gracious feminist space.
Feministeerium is an independent feminist publication that is active offline as well. We work to make Estonia a post-patriarchal society and to give the feminist community a room of its own. We love facts, nuance, passion, experiments, strong arguments and the rainbow (in Estonia also known as pink slime). We twerk work hard and play hard. 
We have great guest authors, translators and illustrators (a full 85 of them in 2020), and we always look forward to new contributions. We are particularly interested in all things related to current events, but welcome all texts and visual work that opens up a feminist perspective, be it on politics, culture, or all things feminine. We strive to offer a plurality of well-argued opinions, not just a single narrow view (true feminism). You can write in Estonian, Russian, or English. Our editorial board reserves the right to choose which contributions are published. If you have any questions, suggestions, tips or other ideas for contributions, let us know.
Want to know more about our funding? Click here.
---
Collective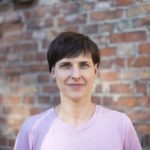 Aet Kuusik
Aet Kuusik is the editor of the Feministeerium and the host of the podcast "Ära kaaguta" ("Shut your mouth") podcast. They are also a doctoral student in linguistics at the University of Tartu, whose research focuses on the links between gender, sexuality and language use. Aet has worked for many years as a language editor, organised the Ladyfest Tallinn festival and Queer Planet party series, and worked as a dramaturg.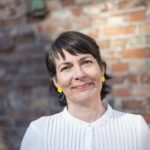 Kadi Viik
Kadi Viik is an editor and contributor. She has a background in human rights and has previously worked for the Estonian government and the UN. When she is not writing for Feministeerium, she is probably somewhere in the Southern Hemisphere observing elections, or volunteering for social causes in Estonia. She believes in the power of grassroots activism and writing.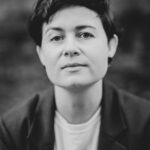 Kaimai Kuldkepp
Kaimai Kuldkepp is a project manager and the editor of the Feministeerium's newsletter. She is a jack of many trades with equal commitment to environmental justice and human rights issues. Kaimai has studied economics at TalTech's master's program and recreation organization and organizational behavior at Tallinn University. She has a wide range of interests from illustration to extreme sports, but above all she is an avid reader.
Rebeka Põldsam is a doctoral student of Ethnology at the University of Tartu, who studies the history of sexual and gender minorities in Estonia. 2017‒2018 Rebeka wrote the feminist monthly column "Pink Hat" in the cultural weekly paper Sirp and earned Sirp annual award for it. She has worked as a freelance art curator and critic as well as as visiting lecturer at the Estonian Academy of Arts for ten years. As a vegan, she is used to cooking and she enjoys riding bicycle.
Jana Levitina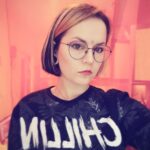 Jana Levitina is a Russian editor. A Rustonian (i.e. Russian-Estonian-speaking) feminist who fights for Russian-language feminitives and tries to spread the ideas of feminism and empower gender minorities. Jana has created a feminist online community of Russian-speaking women living in Estonia.
Ju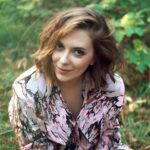 lia Tisler

Julia Tisler is a Russian editor. She also works as the editor of the ETV+ TV-channel and the Russian-language science portal nauka.err.ee. She is convinced that a scientific approach will save the world. Her motto is "I know that I know nothing". She is curious and always open to new knowledge. Working at Feministeerium is another opportunity for her to do what she likes and contribute to the improvement of society.
Hille Hanso is a co-author and a developer of foreign relations. She is an expert and analyst of the foreign policy of Middle Eastern countries and Turkey. Among other things she studies and reflects on the situation of feminism, activism and human rights. Hanso has a master's degree in Middle Eastern Studies from Istanbul, where she also lives most of the time.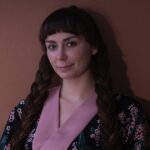 Elise Rohtmets
Elise Rohtmets is an advocacy expert and community specialist. When she is not lecturing engineers in philosophy or writing an article, she can be found where the music is playing. Elise likes to hang out at Ülase 12, organize smaller concerts, play the drums and read the latest literature on evolutionary biology. Her favorite animals are bats, which, like her, take flight only after sunset.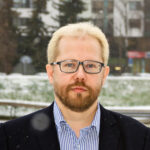 Raul Veede
Raul Veede is Feministry's copy editor and in-house SWM. In his free time, he translates poetry and philosophy, dances tango and builds Wikiquote, a sister project of the Estonian-language Wikipedia. He is also an internationally recognized cynic and an eminently boring person.