About us
Feministeerium is an independent feminist web magazine in Estonia.
We publish weekly online articles on our blog, comment and share news on our Facebook page and collect sexist ads on Instagram. We are interested in an intersectional perspective and have a soft spot for queer issues. We like different feminist voices to be heard and offer a platform for feminist writers in Estonia and abroad, representing a variety of perspectives. Whenever we have the opportunity, we arrange feminist creative writing workshops. We welcome both visual and written contributions (written ones should be in Estonian, Russian or English). The editorial staff reserves the right to choose which contributions are to be published.
Contact
For questions, contributions, and proposals for collaboration which we simply can't refuse, please contact us at info@feministeerium.ee.
Office
Do you want to explore our bookshelf or have a cup of tea with other feminists? Do you need a place to hold a meeting with your group? Do you want to organize a feminist event for a smaller group? Write to nele@feministeerium.ee and we will find a way. Our office has open doors on Wednesdays from 16 to 19 pm. Come by and have a tea with us or read a book on your own. The office is located in Telliskivi 60a / 3 (Tallinn). Dial 71 on the door phone and come to the 4th floor.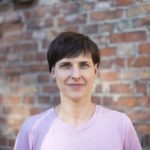 Aet Kuusik
Aet Kuusik is an editor and contributor. Aet has studied linguistics and works mainly with texts, but has also made a debut as a playwright. She was a co-organiser of the feminist festival Ladyfest, and has been active in other grassroots initiatives. Aet is especially interested in queer perspectives, intersections between power and privilege, and animal rights.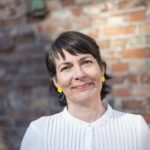 Kadi Viik
Kadi Viik is an editor and contributor. She has a background in human rights and has previously worked for the Estonian government and the UN. When she is not writing for Feministeerium, she is probably somewhere in the Southern Hemisphere observing elections, or volunteering for social causes in Estonia. She believes in the power of grassroots activism and writing.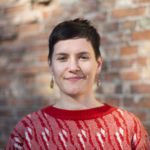 Nele Laos
Nele Laos is a project coordinator and an activist. She is currently studying for her master's degree in sociology at Tallinn University. In the past, she has organised Ladyfest Tallinn, and now she is poking her nose into different East and Central European grassroots initiatives related to queer-feminist issues and leftist politics.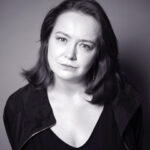 Tanja Muravskaja
Tanja Muravskaja is the editor of the Russian-language section of Feministeerium. She is also an interdisciplinary artist working on conceptual portrait photography and participating in exhibitions in Estonia and abroad. She has studied journalism at the University of Tallinn and worked as an editor and a journalist at the publishing house of Ajakirjade Kirjastus. Tanja has a bachelor's degree in Arts (Photography) and a master's degree in Visual Art.